Casuarina Boat Harbour - Transforming Bunbury's Waterfront Stage 3 Phase 1
The Department of Transport is delivering Stage 3 Phase 1 project works and working with the South West Development Commission, the lead agency for the Transforming Bunbury's Waterfront program.
Stage 3 Phase 1 of Transforming Bunbury's Waterfront project (TBW Stage 3.1) works will include delivery of:
community facilities, such as toilets and upgraded boat launching facilities
dredging works
construction of new breakwaters at Casuarina Boat Harbour (CBH) and Koombana Bay, and
marine servicing facilities to support boat lifting, servicing and storage.
The new infrastructure will support future development and attract investment into the marine industry at CBH and provide long-term assets for the community to enjoy.
State Government funding of $78.1 million has been allocated.
In December 2022, the Department of Transport (DoT) completed a $1.1 million upgrade to the boat ramp at CBH – the first works project in TBW 3.1, providing significantly improved launching experience for local skippers. Further work on the trailer park will be completed in 2023.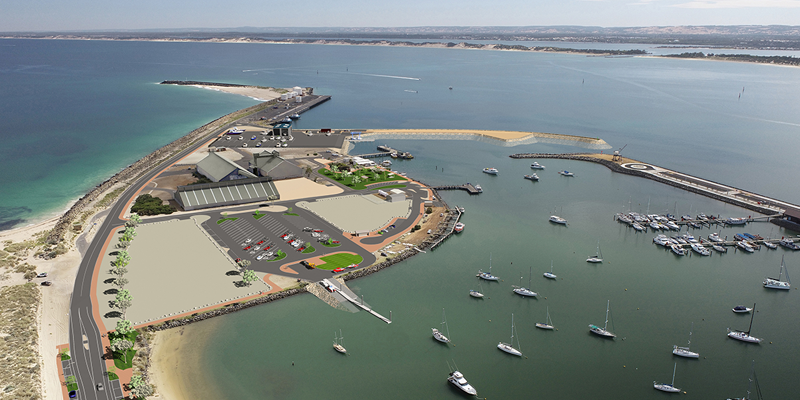 Visualisation of TBW3.1 Works