Bunbury storm surge barrier tide
Find out about storm surge data at the inner and outer storm surge barriers in Bunbury.
The graph below shows storm surge data for the outer storm surge barrier at Bunbury.
Updated Thu 7th Dec 2023 07:30hrs
Metres to LAT Bunbury Storm Surge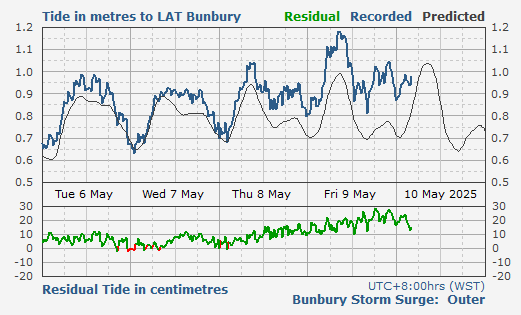 View WA tide station map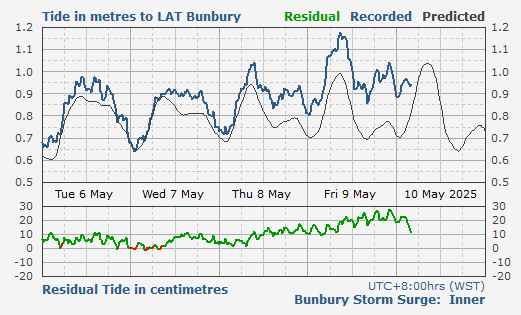 The Bunbury Storm Surge Barrier protects Bunbury's low lying areas from ocean flooding. For more information about the purpose and operation of the barrier and how to tell if the barrier is closed please read the information brochure below.
This data is provided subject to the Department of Transport's copyright and conditions of use policy.
Any use for whatever reason, including placing these images on another website, requires written permission from the Department.