Fremantle Harbours Master Plan
We are working on a master plan to revitalise and better connect the Fremantle Fishing Boat, Challenger and Success Harbours to the Fremantle city centre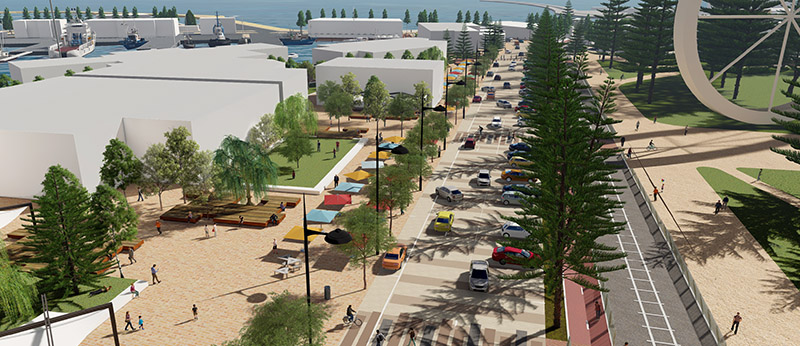 The Fremantle Harbours Master Plan will guide the development of the Fremantle Fishing Boat, Challenger and Success Harbours for the next 40 years.
The masterplan aims to reconnect the city centre, port and harbours to create a livelier, more accessible waterfront. The aspirational master plan identifies opportunities for improved infrastructure, ways to enhance access and public spaces, and new development sites, while maintaining an authentic working boat harbour.
The plan proposes:
converting Mews Road into a promenade with a shared use plaza for festivals and events;

improving connections through well-defined gateway entries with the extension of Norfolk Street, an upgrade of Wardan Lane to full movement and by strengthening the existing central Esplanade Reserve pedestrian entry;

enhanced public spaces including new, safer play areas for children;

more bicycle parking, end of trip facilities and better public transport integration;

maintaining an authentic working boat harbour focussing on the fishing industry, maritime services and associated commercial enterprises by retaining but relocating a large commercial boat lifting facility, providing for the berthing and provisioning of the growing superyacht sector and by promoting value-added fishing and commercial maritime activities; and

creating new development sites opposite Bathers Beach House and where the boat lifter currently operates.
The Department of Transport (DoT) developed the master plan in collaboration with the Department of Planning, Lands and Heritage and the City of Fremantle, under the oversight of the Fremantle Harbours Activation Master Plan Steering Group.