Bremer Bay tide
Find out about storm surge data at Bremer Bay.
Bremer Bay tide
Due to technical issues, data is currently not available from Bremer Bay tide station. The service will be restored as soon as possible.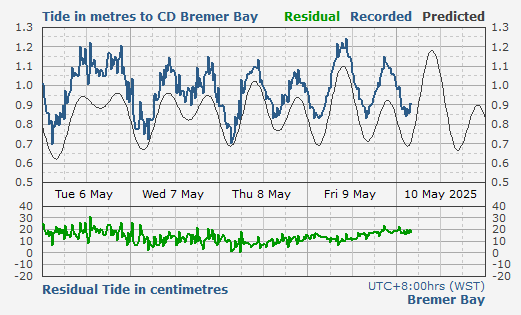 Chart modification date and time: 28/11/2022 5:15:56 PM
This data is provided subject to the Department of Transport's
copyright and conditions of use policy
.
Any use for whatever reason, including placing these images on another website, requires written permission from the Department.
View WA tide station map