Geraldton tide
Find out about storm surge data at Geraldton.
Geraldton tide
Updated Tues 29th Nov 2022 05:00hrs
Metres to LAT Geraldton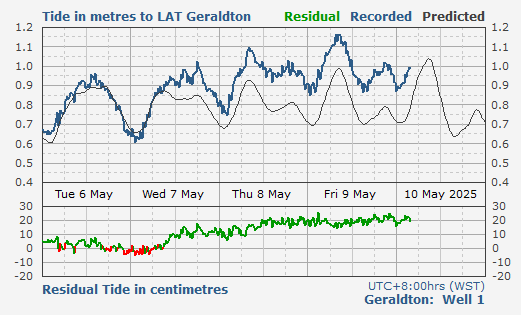 Chart modification date and time: 29/11/2022 5:02:50 AM
This data is provided subject to the Department of Transport's
copyright and conditions of use policy
.
Any use for whatever reason, including placing these images on another website, requires written permission from the Department.
View WA tide station map