Albany cam
Access the live and archived images from the coast cam at Albany.
The Albany web cam located in the Albany Surf Life Saving Club building at Middleton Beach. The camera has a view to the east and a new image is captured every minute.
Use the arrow buttons beneath the image to view the image archive.



Go to time
The significant wave height is the average height of the highest one third of waves recorded. It is often the wave height reported by an experienced observer.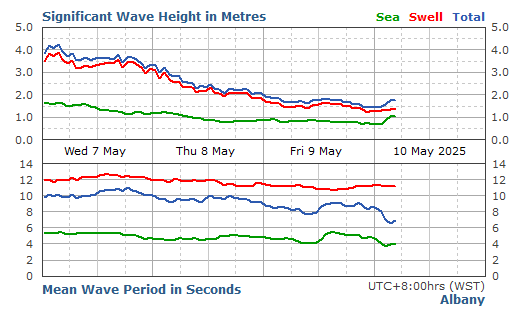 View WA wave data map